General Engineering Contractors
Tharsos, Inc. provides general contracting, construction management, and design-build services for Municipal Treatment Plant projects. The company can self-perform excavation, site utilities, concrete, carpentry, mechanical piping, and the installation of pumping, mechanical, and specialty equipment.
The firm has extensive experience coordinating with manufactures and electrical engineering firms in the industry to fulfill intricate technical requirements where necessary. For the past 20 years, Michael Lopez and Rich Williams have been in the heavy construction industry and have completed several technically complex treatment plant projects that were made possible by a combination of self-performance capabilities and proven project management skills.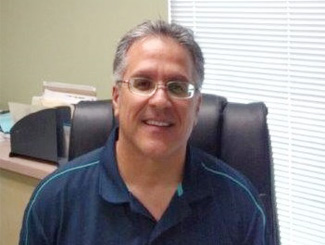 Michael Lopez
Project Manager/CEO
Mr. Lopez brings commitment, experience, understanding, responsibility, and dedication to Tharsos Inc. He has been in the heavy construction industry for over 24 years. He has worked in the fields of roads and highway construction, refinery capital improvements, water and wastewater, and power generation industries. His work includes new and rehabilitation of existing water, wastewater treatment plants, power plants, lift stations and pump stations. He has worked with leading contractors in California for large capital improvement and public work projects.
He brings experience in supervision for differing aspects in estimating, planning, purchasing, scheduling, engineering, forecasting, and cost controls. He also provides guidance and direction to project site personnel in the execution of construction methods ensuring best practices are being done and owners are satisfied.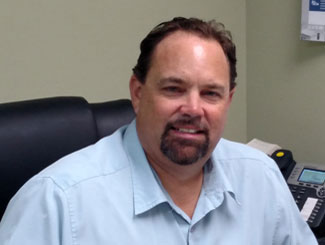 Rich Williams
Project Superintendent
Mr. Williams brings extensive knowledge & experience to Tharsos Inc. in the construction of new and retrofit of existing water, wastewater treatment plants, lift stations and pump stations. He has over 26 years in the trades working with a few of the premier water and wastewater contractors in California. He entered the trades as a carpenters apprentice enrolled through the AGC apprenticeship program where he learned his skills eventually working his way to becoming a journeyman. During his time as carpenter many opportunities arose for him to use his skills to assist and learn the installation of the many different systems associated with water treatment, process piping, pumps, odor control, sedimentation and flocculation, chemical injection, and ozone generation systems to name a few. Eventually working his way through the ranks was promoted to Superintendent where he over saw the construction of numerous large scale public work projects ranging from 18,000,000 to 60,000,000 million dollars and crew sizes from 45 – 100 men and women, the same time being part of a staff that was recognized on multiple projects by CALOSHA and were the recipients of the SHARP & GOLDEN GATE Awards respectively.
Currently as a member of the Tharsos Inc. team Mr. Williams has the responsibility of a variety of duties and obligations. These include but are not limited to estimating, developing project schedules and budgets, production and cost analysis, purchasing, and staff and subcontractor coordination. He brings his experience to a team that is committed to the overall success of the projects, striving with the common goal to complete projects safely, under budget and on time to ensure owner satisfaction.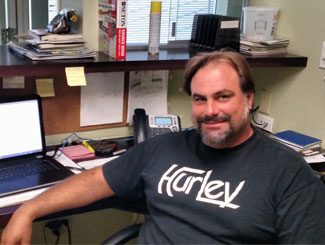 Douglas Kraft
Foreman
Doug started working in the construction industry as a teenager during the summers. He worked for his father's structural concrete company building storm drain structures and laying pipe. After graduating high school he joined the heavy construction workforce building wastewater and water treatment plants first as a carpenter then later becoming proficient in the pipe trades. Doug has worked on several new and retrofit projects throughout Southern California. He has worked on the various plant processes, associated piping and chemicals systems within the treatment community including but not limited to Caustic Soda, Polymers, Ammonias, Ferric Chloride, Hydrogen Peroxide, Carbon Dioxide and Sodium Hypochloride.